11-12-2014, 05:21 PM
Skipper
Member


Posts: 170
Joined: Apr 2014
Reputation: 1
Skip's Shitty Art thread
Started this forever ago, and just got around to working on it again. She's an eel girl. Not sure how I feel about this one yet. Thoughts?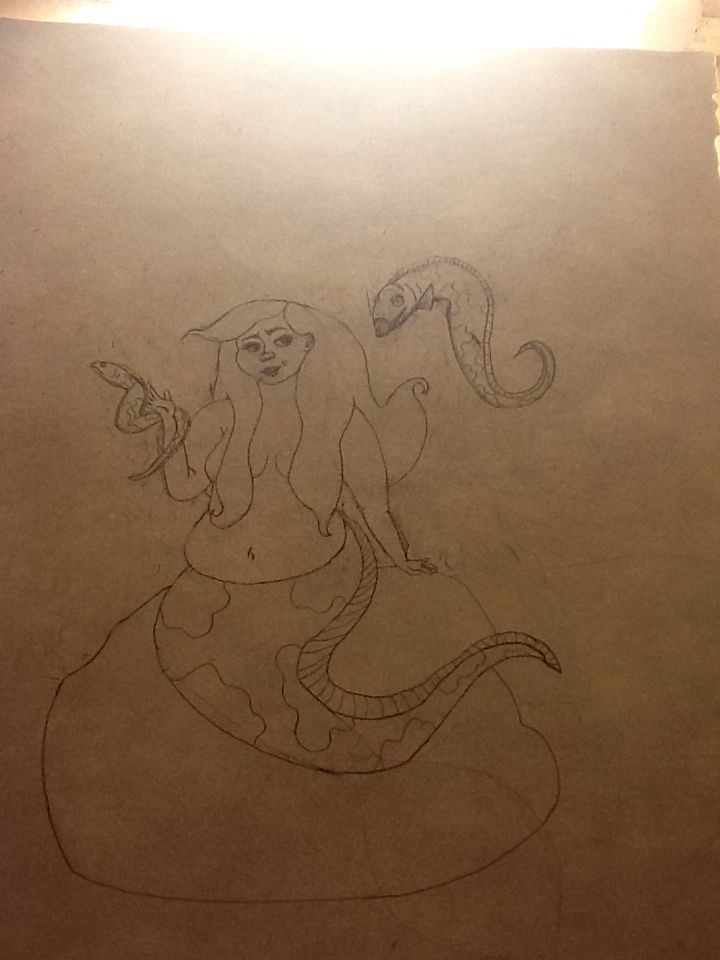 11-15-2014, 05:01 AM
Aerial-Rave
Shitposter Extreme!


Posts: 167
Joined: Apr 2014
Reputation: 0
RE: Skip's Shitty Art thread
Oh right, you do draw!

Well, I don't really have a reference from when you first started drawing but I am digging the tail patterns and the body shape ain't half bad!
---
11-16-2014, 01:48 AM
Skipper
Member


Posts: 170
Joined: Apr 2014
Reputation: 1
RE: Skip's Shitty Art thread
I don't really have anything from when I started, but thank you


User(s) browsing this thread: 1 Guest(s)